We have been developing our skills for more than 45 years to serve the interests of our clients as effectively as possible. Today, we are proud to offer you a complete range of complementary, and above all, modern services, thanks to our 100% collaborative and digital tool "My Management Expert", which we have developed to enable you to manage your company online.
The diversity of the profiles of our employees is a major asset. We adopt an agile and instructive approach, irrespective of your profession. Our teams are specialised in numerous business sectors, becoming genuine experts in their field, and are continually monitoring changes, to be informed of developments and their impact on your company.
The combination of our know-how and inter-personal skills makes a considerable difference to the support we provide. Thanks to our network of dependable, high-quality partners, we can design and implement innovative solutions to guarantee the optimal management of your organisation, while taking each of its characteristics into account. 
More than 1,500 businesses and 350 private customers put their faith in us. Why not you?
In recent years, the activities of VSEs, SMEs and groups of SMEs, no matter how diverse they are, have become increasingly complex, due to the more stringent and changing demands of their main customers, be they professionals or consumers. At both local and national level, your company/group helps to dynamise the economy and maintain local employment.
YOU
Running a business is an exciting adventure, but it can include stressful uncertainties and difficulties. For example, it may seem difficult to devote time to certain administrative tasks, even if they are important.
WITH YOU
Thanks to the relations we have built with company executives over more than 40 years, we have been able to implement suitable and innovative support solutions for every one of our clients. Close relations, attentiveness, and responsiveness:. we share these values with you in order to build trust throughout this adventure. It is our duty to take care of complex tasks (legal advice, financial management, etc.), so that you are free to concentrate on your core business and accelerate your growth.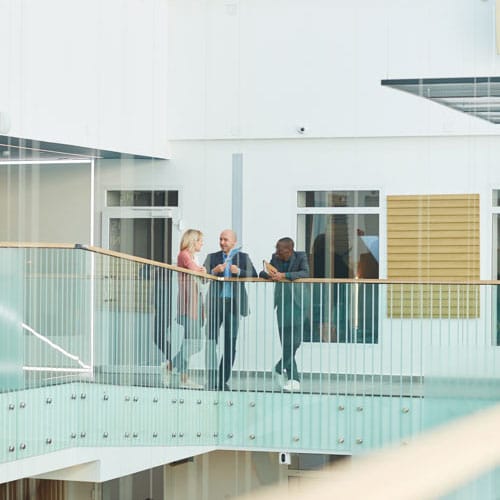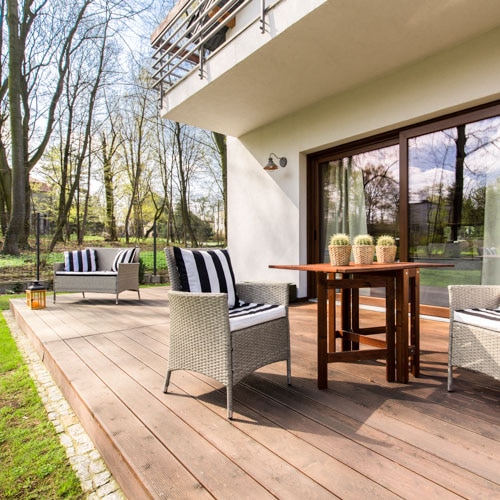 The special features of French tax regulations regarding investments in real estate and holding assets can very quickly become complex. Financial regulations on investments and operations related to the acquisition or management of an asset can quickly become exasperating.
YOU
You want to make a private investment in real estate in France, while also taking numerous economic and organisational issues into consideration.
WITH YOU
Our firm has a unit specially dedicated to investors in real estate (private and professional) that can provide support before you buy your property (to determine the appropriate tax system, carry out formalities, etc.), and once you have become the owner (management of your taxes, administrative monitoring, etc.).
The real estate market in France is rightly considered as a "safe investment", much like gold or works of art. This business sector often entails the creation of a structure adapted to a specific real estate programme. Similarly, another decisive factor of property development is the use of significant amounts of capital to finance the transactions. In view of these distinctive features, real estate accounting is organised differently.
YOU
Risk management is a fundamental aspect of your business, especially as it in a market that is often unstable. Real estate is subject to specific taxation tax regulations: VAT option, deduction of certain expenses, taxes on income from property, etc. These aspects are often difficult to understand and require advice.
WITH YOU
Our firm has a special unit dedicated to investors in real estate (professional and private) that can meet your needs in terms of accounting, tax, determining cost prices and managing your company. Construction and property development professionals (developers, real estate agents, etc.) can count on our team of specialists to help them to optimise and manage their investment with complete peace of mind, while coping with the complexity of the market and the competition.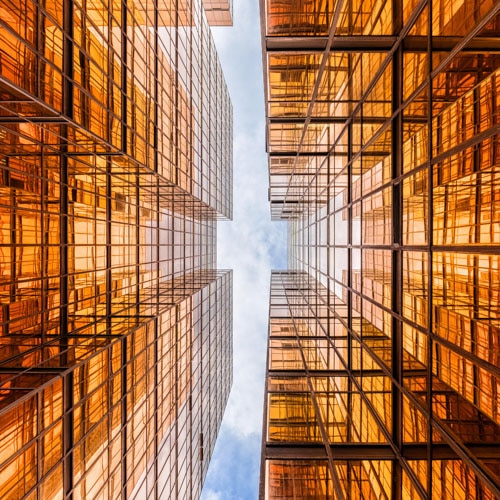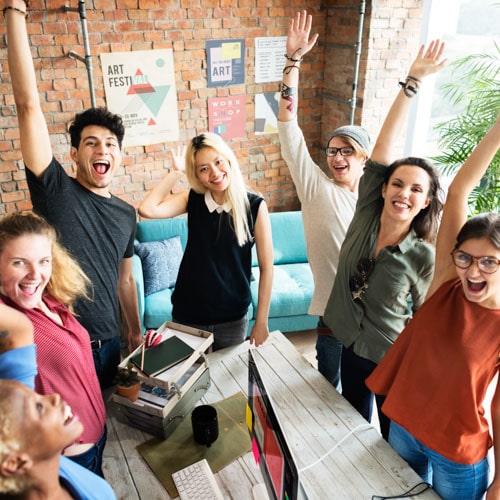 Intermediate-sized enterprises
In France, there are almost 6,000 intermediate-sized enterprises, mainly in the non-agricultural and non-financial market sectors. This type of enterprise accounts for more than 3 million employees and represents 30% of national revenue. Since they are predominantly industrial, these intermediate-sized enterprises play an essential role in foreign trade (source: INSEE).
YOU
As the manager of an intermediate-sized enterprise, you have to manage your customers and your staff, while also having an objective overall view of your business. Taking strategic decisions, completing administrative formalities and keeping an eye on changes in the market can be quite complex. Even if you manage your time efficiently, you may not have enough time, not to mention the skills that go well beyond your initial profession.
WITH YOU
Our teams are on hand to help you to make choices that are crucial to the survival of your activity, and to offer support with the day-to-day management of your company. Our range of expertise meets all your needs, from accounting and tax affairs, to legal affairs, management and social security etc. We can take care of all of the formalities, from the creation to the launch of your company, so that you are free to focus on your core business.
French wines are renowned the world over, thanks to unique know-how and 2,000 years of tradition. This economic and cultural product accounts for revenue of almost €8 billion for France every year (the leading agricultural sector and the second-largest sector for the export of surplus goods in France). Therefore, it is essential to protect and develop this key sector of our economy.
YOU
Staying within your operating budget is a daily challenge, when faced with new standards and the volatility of agricultural raw materials. Changes in environmental standards and unpredictable weather conditions mean that your are confronted with a changing, complex and demanding world every day. Maintaining your business, or acquiring/taking over an agricultural estate often requires administrative skills that are difficult to comprehend, but are crucial to the survival of your business.
WITH YOU
Our employees who are specialised in the wines and spirits sector receive continuous training in order to anticipate these risks. From the creation of your company, we will support you on a daily basis, from production to sales, company management and human resources management, thanks to the tools and the expertise we develop with you.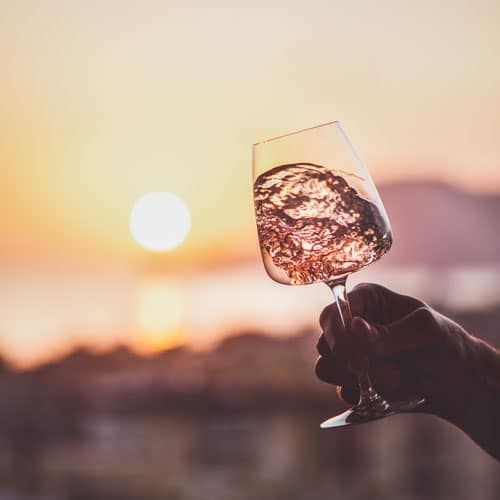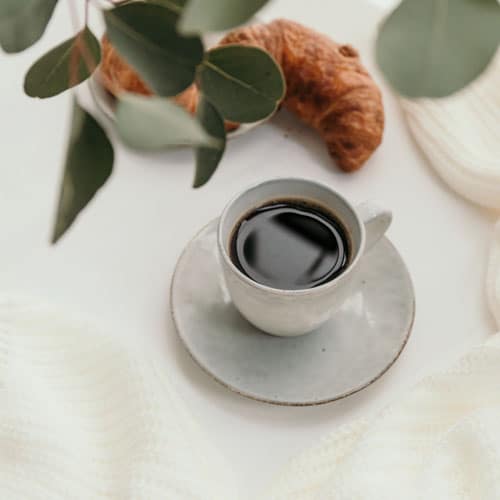 Cafés, Hotels, Restaurants
As a key player in the tourism industry, the hotel and catering trade is a driving force in the French economy that makes it possible to create new jobs every year (the sixth-largest private employer – source: regionsjob).
But it is currently facing numerous challenges, such as the increasing difficulty in building loyalty, or the constantly-changing health and safety standards.
YOU
In a highly competitive environment, your capacity to invest in order to remain attractive to your customers (and to potential job applicants) is a major factor of success. This problem may seem to you to be difficult to understand, and is made quite complex by today's highly changeable environment.
WITH YOU
Thanks to its extensive knowledge of the cafés, hotels and restaurants sector, our firm is able to support you in the day-to-day management of your establishment. You can confirm your targets thanks to a costs-expenses analysis, compare your company with the professional standards using our databases, etc. We will be by your side to offer advice and protect your assets, from the creation to the transfer of your organisation, and from the management to the development of your business.
You can't find your business sector?
Your field of expertise is missing? Let's talk about it! At Ruff & Associés, we take our customers' requests very seriously, and we are constantly on the lookout for new challenges in order to propose the most complete offering. We aim to achieve permanent growth, and are convinced that our collaboration will be fruitful. Thanks to our network of qualified partners, you can benefit from made-to-measure support and services. Together, we can successfully complete your projects and build an unparalleled relationship of trust and transparency.